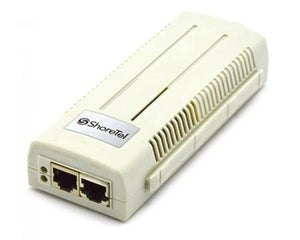 Shoretel Poe Adapter
Free Shipping in the Continental United States.
The Shorephone 48v Gig POE adapter is a single port midspan that offers a compact and cost effective power solution for IP phones, WLAN wireless access points, network cameras and other IP terminal installations.
Features
Converts AC power to 48 VDC power and is then provided over the ethernet cable
Supports up to 10/100/1000 Mbps pass through data rates
ShoreTelDepot has the highest quality Refurbished ShoreTel available. IP930D ,IP655, IP565, IP560G, IP485G, IP480G, IP480, IP420G , IP420 , IP265, IP230G, IP230,IP115 , BB24, BB424.