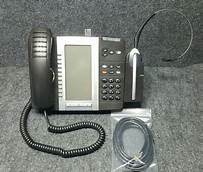 Headset and base features
•Wideband audio for exceptional sound quality.
• Volume and mute controls.
• Intuitive headset multi-function button for easy call handling.
• LED and audio indicators.
• Advanced hearing protection.
• Noise-canceling microphone.
• Up to 8 hours battery life.
• Headset recharge docking cradle.

• Visual and audio call status indicators.
• Battery indicator. Supporting documentation