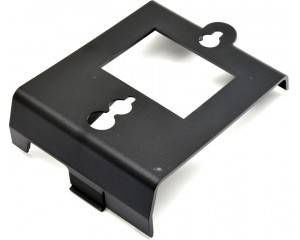 Wallmount Kits ShoreTel 500 Series
ShoreTel Wall Mount Description:
ShoreTel wall mount kits designed for mounting your ShoreTel phone in an upright position. Easily hang your phone against a wall for easy access even where a desk is not available. Wall mounts are great in restaurant kitchens or retail shopping floors where a compact out-of-the-way solution is desired. ShoreTel wall mounts come in four separate sizes to fit a large array of phones.

500 Series Wallmount Kits ShoreTel

Compatibility

Shoretel IP 530
ShoreTel IP 560G
ShoreTel IP 560
ShoreTel IP 565G